Manchester City became the first English club to secure a men's domestic treble after beating Watford 6-0in the 2019 FA Cup final at Wembley Stadium on Saturday.
After pipping Liverpool to the Premier League title in the most exciting title run ever and overcoming Chelsea in a dramatic penalty shootout to claim the Carabao Cuptrophy, Pep Guardiola's side have won it all on these shores.
While the Champions League may have, once again, alluded them, there is no denying this is another Herculean effort from this vaunted outfit, crowned by a 6-0 thrashing of Watford at Wembley.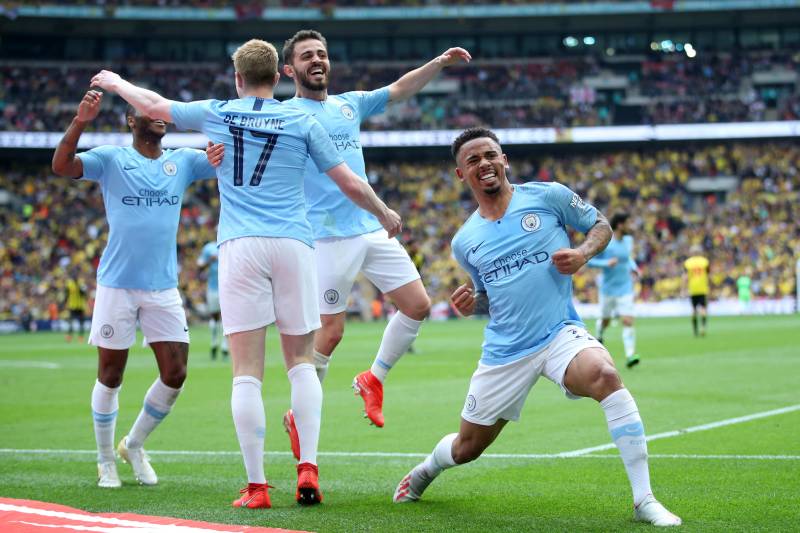 Alex Morton/Getty Images