Africa's richest man, Aliko Dangote, has set his eyes on a Kenyan company to add to his already diversified portfolio.
He was speaking at an interview with an international media house where he revealed that his company washolding talks with a view of acquiring the firm.
An excerpt from Bloomberg stated that "Dangote Cement is in talks about a potential acquisition of a company with operations in Kenya and Tanzania."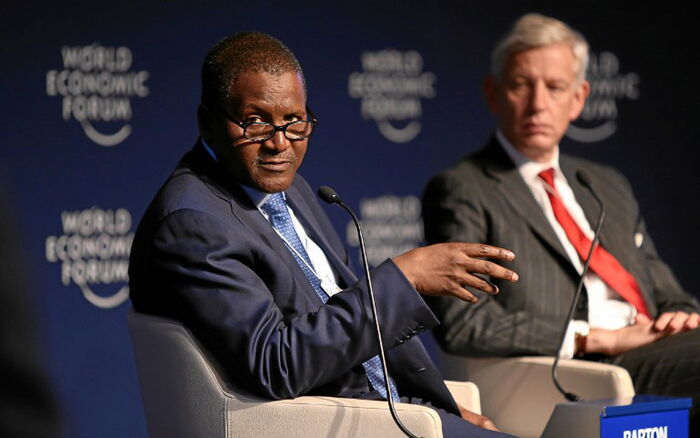 He, however, declined to disclose the name of the firm.
His entry into the Kenyan market was shelved after he complained of runaway corruption in the country.
"There are people in that place (Kenya) who put greed and personal interest ahead of national interest. I didn't think Kenya would be more corrupt than Nigeria," he commented.
He caused ripples in the industry in 2017 after reports emerged that Dangote Cement had registered two companies to start operations in the country.
One of the companies, Dangote Quarries Kenya Limited, was likely to be involved in limestone mining and the other, Dangote Cement Kenya Limited, was focus on cement production.
According to the Bloomberg Billionaires Index, Dangote is worth over Ksh1 trillion.
He has invested billions in rice, sugar, dairy products and aims to buy oil and gas blocs in Nigeria's Niger River delta.