'The result didn't reflect the match'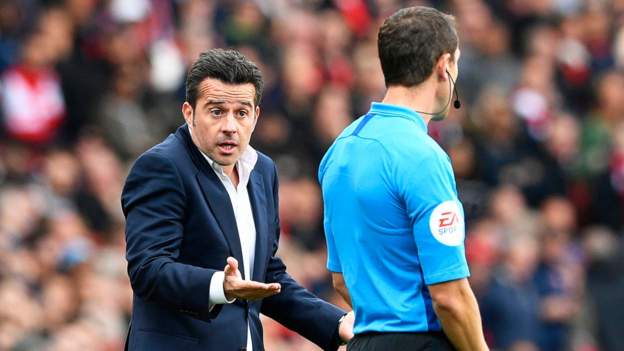 Everton manager Marco Silva said: "The result didn't reflect the match. During the match we had four or five chances to score. Our team came to play and press high, but their goalkeeper is the best player on the pitch, and I think it reflects our performance.
"The result is disappointing for us. They had one chance and scored, and we created a lot of chances but didn't score.
"It is a clear offside for their second goal and it is a decision at an important stage, because at 1-0, we would have kept creating problems for them. I understand the job is difficult."
Sadly for Everton, it turned out that the miss was the opening act of a depressing and ultimately damaging pattern. The better team for periods of this game, Marco Silva's side played with ambition and enterprise but when it came to scoring goals fell well short.